Parenting tiny humans is hard. Full stop. Parenting tiny humans during a pandemic is extra hard. Now, parenting a three-year-old, then giving birth, and parenting a newborn in the midst of a global pandemic while living in a community with 180 others – that's just crazy!
One of the greatest gifts of parenting in community is the extra support in childcare. We hear the saying "it takes a village to raise a child", and I know it to be true. I wouldn't be doing this well without all the love, care, and encouragement I've received along the way from others. The little things like: a neighbor doing a load of laundry for you, taking your baby on a walk while you take a 20 minute power nap, bringing you meals. Most of this postpartum support disappeared when the Covid-19 outbreak hit the U.S. and stay-at-home orders began. Much support in childcare continues to be minimal, if at all existent. And this isn't just here at Jesus People, it's throughout the country.
"I choose your safety over my comfort. This is loving your neighbor at its ultimate."
In our community context, out of a deep desire to protect one another, we pulled back. The diversity in age and ability at Jesus People means there are many older and immunocompromised individuals. So we choose the safety of many over the comfort of a few. I choose your safety over my comfort. This is loving your neighbor at its ultimate.
In our "normal" life as a community, we shared meals together in our cafeteria-style dining room. My son ran around, socializing and bringing his joyful life into our neighbors' mealtimes. In pandemic life, we pick up pre-packaged meals or ingredients to cook in our tiny apartments, and we generally eat alone. In our "normal" life, we would spend time together in our hallways and common spaces. My son would run up and down, playing games with our neighbors. We'd prop open our apartment doors, a welcoming gesture to let everyone know they can sit down for a cup of coffee, visit for a while. In pandemic life, we wear masks in public spaces, don't spend time in the halls, and physically distance. Large gatherings now take place on Zoom. These changes lead to a deep level of loneliness while ironically living in a building with 180 others. Of course, there are ways to meet safely. A yard for my toddler to run wild. Outdoor benches to share distanced meals with neighbors when the weather is decent. But life is still turned upside down for all of us.
Something God has been revealing to me in this strange time is my deep need for simplicity. I'm not talking about today's minimalism trend. Sure, less stuff can be freeing, and isolation leads to some decluttering or DIY projects. But I mean an internal simplification. Decluttering of mental space. A minimizing of plans and expectations.
"Parenting during a pandemic takes the art of letting go to a whole new level."
Parenting during a pandemic takes the art of letting go to a whole new level. Letting go and grieving expectations I had for my son's schooling. Letting go of previously expected mom-breaks and the time alone, or the hope I had to start a new job. Letting go of vacation plans, traditional baby showers, and what I hoped for my daughter's first year of life. Letting go of my son's previously packed social calendar, play dates, church, museum and zoo outings, park meetups.
My world has gotten a lot smaller, simpler. And this might be hard on us parents, but it's even harder for our kids. They feel things more deeply and don't have the language to communicate what's going on inside. But focusing in on quality time with my kids, trying to be present through the days, has also brought freedom. Freedom from the busyness, freedom from cluttering our family life with activities. I'm not saying I'm good at this new slow-living yet even one year into it. I'm not saying it's any easier. But this realization has me learning. It also has brought me gratitude. I'm seeing this time as a "bonus year" at home with my son.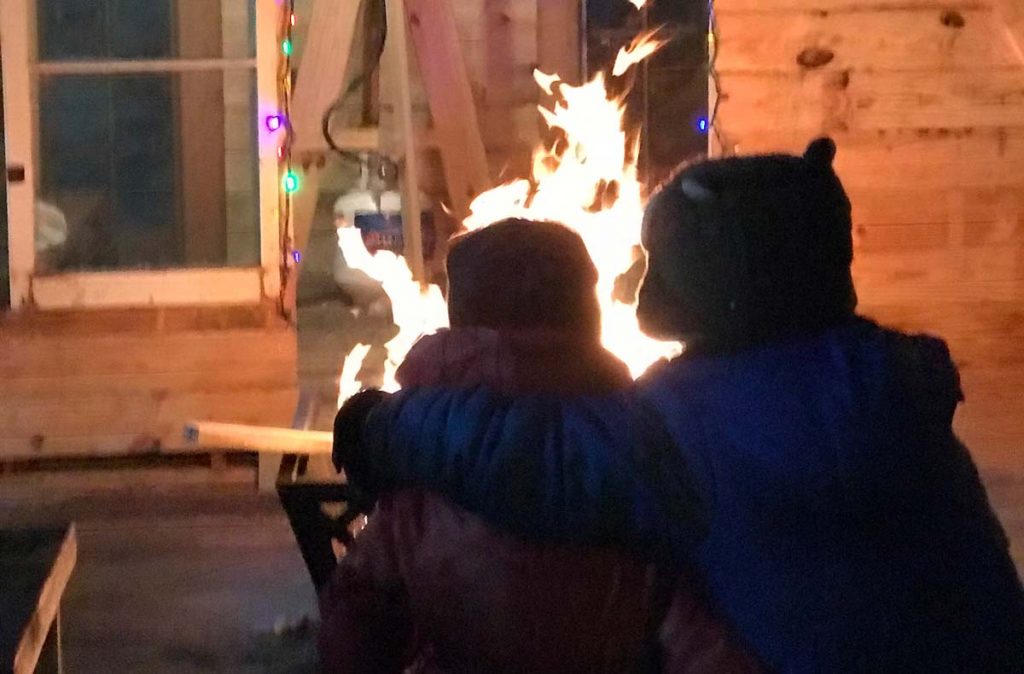 A daily practice that is helping me get through these months has been "breathing prayer". Breathing in gratitude, breathing out control. Breathing in patience and breathing out plans. Breathing in thanksgiving and breathing out grief. Breathing in new life and breathing out the old.
I'll end with this. I have immense gratitude for my built-in community. I see people more than I would if I was in my own home. Sure, most gatherings look different, but the "new normal" is giving me time and space I would usually fill. It's making me more intentional and present, when I let it. For others parenting through this pandemic: if we're just surviving, that's enough. Full stop. But if we are learning and growing, changing and transforming in the midst of it all? That's God at work.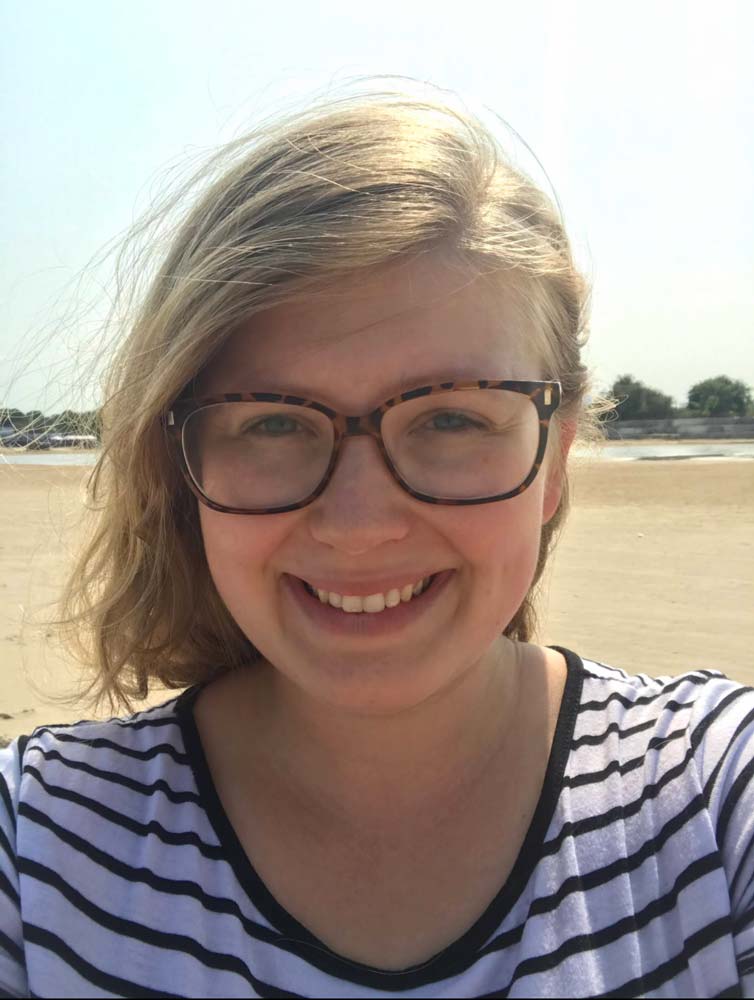 Rebekah Troche is a stay-at-home mom to two adventurous kids, living intentionally at Jesus People with her incredible husband. She was raised in community, and after traveling and working through college, decided to stay and explore the jewels she found: deeper relationships with God and her neighbors. She's a life-long learner, enjoys great conversations, a good book, writing just about anything, making music with friends, and is rarely seen without a cup of coffee in her hand.