Discipleship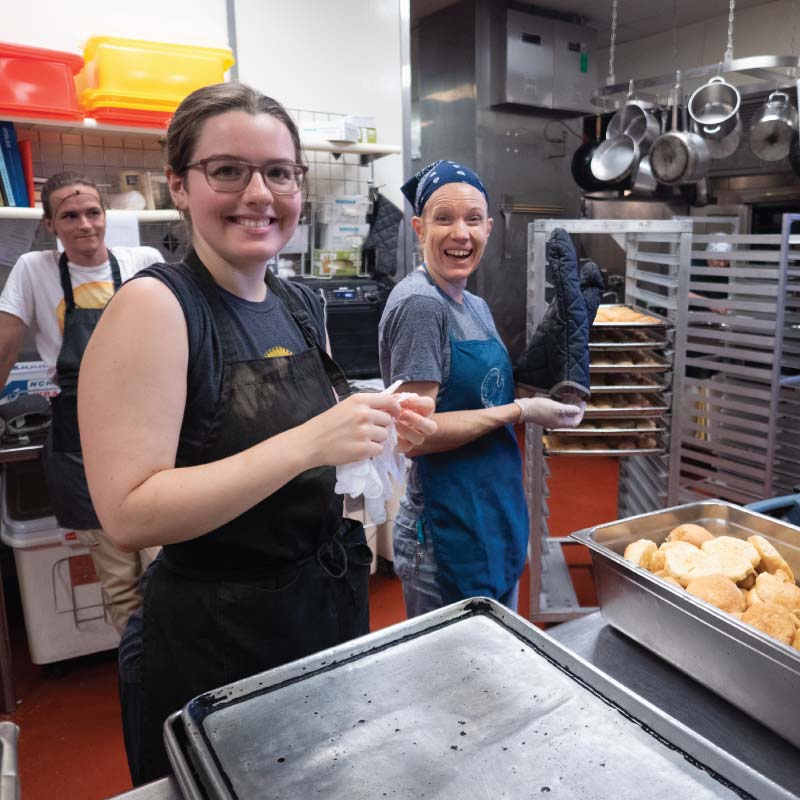 It is hard to describe life in community. Often we use the example of college campus life or summer camp in that relationships are the focus and discipleship is naturally woven through everything we do. Because we are living, working, eating, crying, laughing, and serving together, we cannot help but experience God's incarnational love.
We know each other too well to hide from our own fears and wounds - it all rises to the surface where we can help each other to heal and forgive. We do not have the option to put on a face for Sunday church because our weakness will be seen later that night! We then experience the liberation of our full selves - imperfections and all - being chosen by God and by each other.
There are of course Bible studies, mentorships, and times of worship, but the bulk of our discipleship comes through the simple and arduous goal of living together.