Our History
In 1972, a bus full of young Christian hippies decided to set down roots in Chicago with the goal of boldly sharing the gospel message.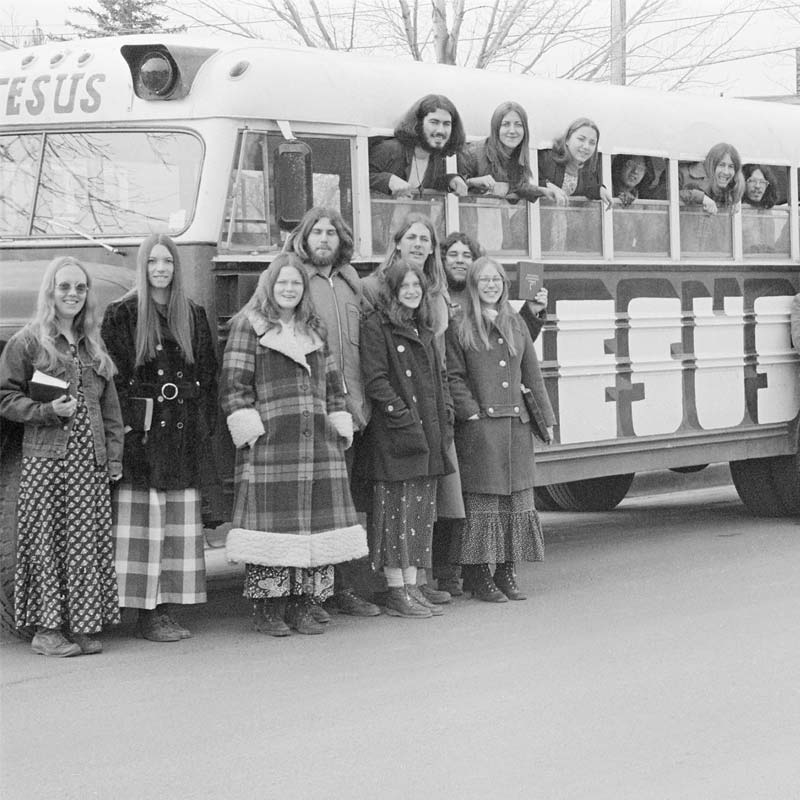 As many young people did in this era, the Jesus People lived together communally - first in the basement of a local church before we were able to acquire our own property.
Over the years, the ministry took many shapes. Most notably through:
Impactful music - Resurrection Band were pioneers of Christian hard rock. They were one of our bands who reached thousands of hungry ears around the world.
Cornerstone Magazine - a publication that bravely dove into faith and culture (1971-2003)
Cornerstone Festival - Our Christian music festival drew up to 20,000 attendees each summer for 28 years (1984-2012).
Cornerstone Community Outreach - What started as a makeshift shelter in our dining room has become one of the largest shelters for people experiencing homelessness in the city of Chicago (1989-present).
As the season of the magazine and festival ended, we shifted focus to our local efforts - Cornerstone Community Outreach, the Wilson Abbey (a center for faith, art, and events), as well as the intentionality of caring for each other within the community.