Cornerstone Community Outreach
If living together was our only focus, we would never have made it this far.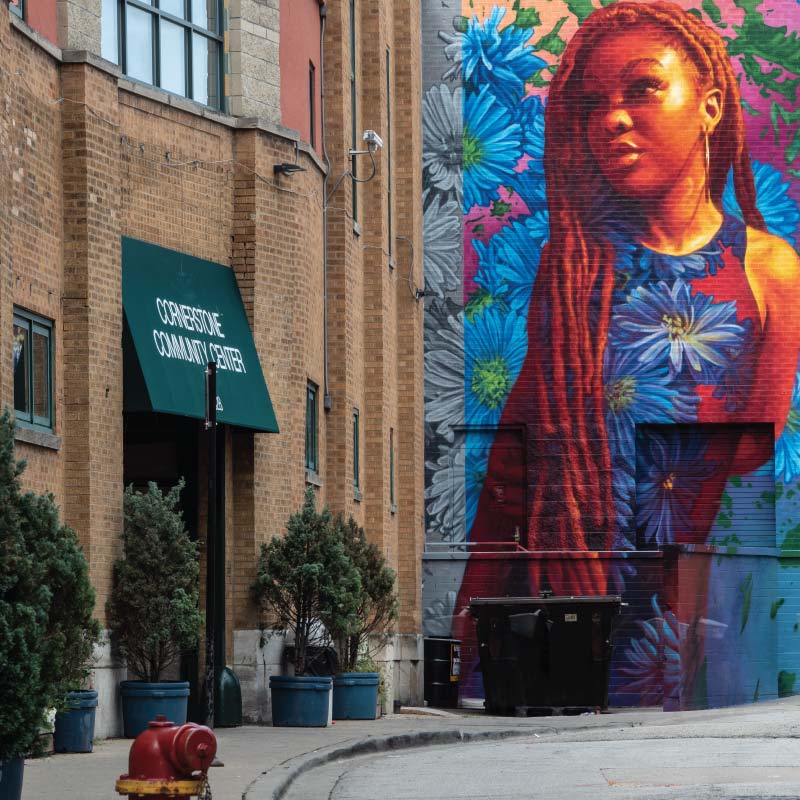 Pouring out our service to those in need is what gives us purpose and keeps us close to the heart of Jesus.
In the mid 80's, Jesus People opened our lobby and communal dining room to people experiencing homelessness in our neighborhood. Each afternoon, there was a free meal for anyone who showed up and in the evening there was a warm, safe place to sleep.
The need for shelter began to increase, and was quickly expanding beyond what our dining room could support. It became clear more space was needed.
In 1989 we partnered with the City of Chicago to purchase the Hannah House, and created Cornerstone Community Outreach. It was one of the first shelters in Chicago to open its doors for women with children experiencing homelessness.
Many members of Jesus People work as directors, caseworkers, program managers, and regular volunteers to provide care for people experiencing homelessness. Having volunteer staff members from Jesus People is part of what makes the large-scale work of CCO possible.
Get more information about CCO